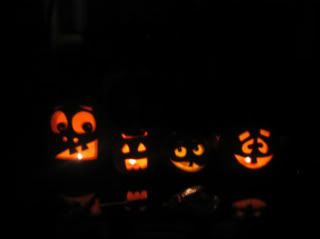 For those of you that know me, you already understand my obsession with Fall and how the lack of of my favorite season can get me down. Sure it's nice to have 80 degree weather but during the months of October and November! However, I'm going on nearly 5 years of residency in Los Angeles and I feel I have finally mastered ways to create your own Fall:
1. Glade "Spice" Candles - these delightful sticks of wax create a "fallesk" aroma that can add a cozy aroma to any living space.
2. Hooray for Pumpkin Butter - Trader Joe's only stocks it's shelves with this magical substance during the Fall Season. My lovely friend Emily made my week by surprising me with a fresh can on my desk a few days ago. Pumpkin Butter on sourdough toast partnered with a cup of coffee makes a great start to any Fall day.
3. Cooking is key - It's amazing how you can evoke nostalgic feelings through food. Some of my favorite recipes that take my back to my childhood of jumping in piles of leaves and carving pumpkins include Veggie Chili (recipe to post soon) and cornbread, Roasted Root Vegetables, and any type of casserole dish (my favorite is Veggie Sheppard's Pie).
4. Speaking of Carving Pumpkins - By using any type of Gord or Pumpkin Carving as decoration, every time you walk through the door of your home, you will enter a mini-fall haven (even if it is 78 degrees outside). Above is a picture of the pumpkins my friends and I carved last year, mine is the second from the left and obviously the most child-like (drawing and carving was never my specialty.)
5.Dress to impress - There are easy ways to adapt a "fallish" outfit even in warm weather. Wear tights with shorts or dresses and a short sleeved t-shirt. Light cotton scarves can compliment any outfit and rotating in boots with dresses are a nice way to incorporate your favorite pair into your daily routine.